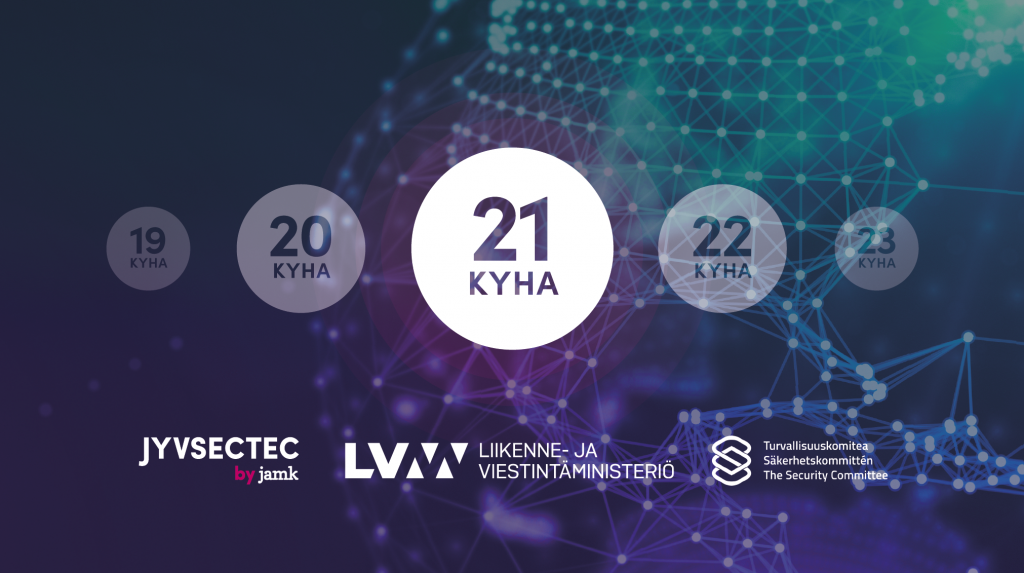 14.05.2021
We are organizing a Finnish State Administration National Cyber ​​Security Exercise 2021 (KYHA21VH), from 17th of May to 21st of...
Read More
In JYVSECTEC's blog, we present the knowledge, ideas and experiences of cyber security in the activities of Jyväskylä University of Applied Sciences. The texts provide current insights on cyber security and build a reliable image of strong Finnish cyber security expertise.
The editorial board of JYVSECTEC blog: Tuula Kotikoski, Tuukka Laava, Joni Nieminen, Kaisa Sulasalmi and Heli Sutinen.