Secure exercise environment
Realistic Global Cyber Environment (RGCE) is a feature rich live cyber range. RGCE brings together a realistic global world and real organization environments in an isolated private cloud. RGCE utilizes modern ways to combine virtualization techniques, physical devices, and business specific systems. It is also possible to create tailored environments for organization's specific training, exercise, or research and development needs.
Benefits
Using our cyber range for training and exercises organizations are no longer restricted to small labnetworks or to virtual environments that are not representative of organization's environment and its' typical services, traffic, and usage.
Cyber Range provides
Individual training for cyber security specialists, security analysts, and pen-testing operators
Process and procedures evaluation and improvement for real-time responses to cyber incidents
Capability for tailored organization environments
Digital Forensics and Incident Response trainings and exercises.
Cyber security training and capability development for organizations and teams
Ready-made business sector organization environments
Constant updating with the latest attacks and threat actors' campaigns
Risk reduction for the introduction of new cyber security solutions into production environments.
User and traffic simulation
JYVSECTEC's automated user and traffic simulation software is a key part of cyber ranges to provide realistic and versatile traffic and usage of services. Network traffic and user automation within RGCE is automatically generated using traffic and user generation software.
With the software it is possible to
Create large groups of legitimate users within the organization environments.
Simulate external and "Internet users" which can be controlled from a centralized system.
Create botnets for performing network based attacks and other low level attacks.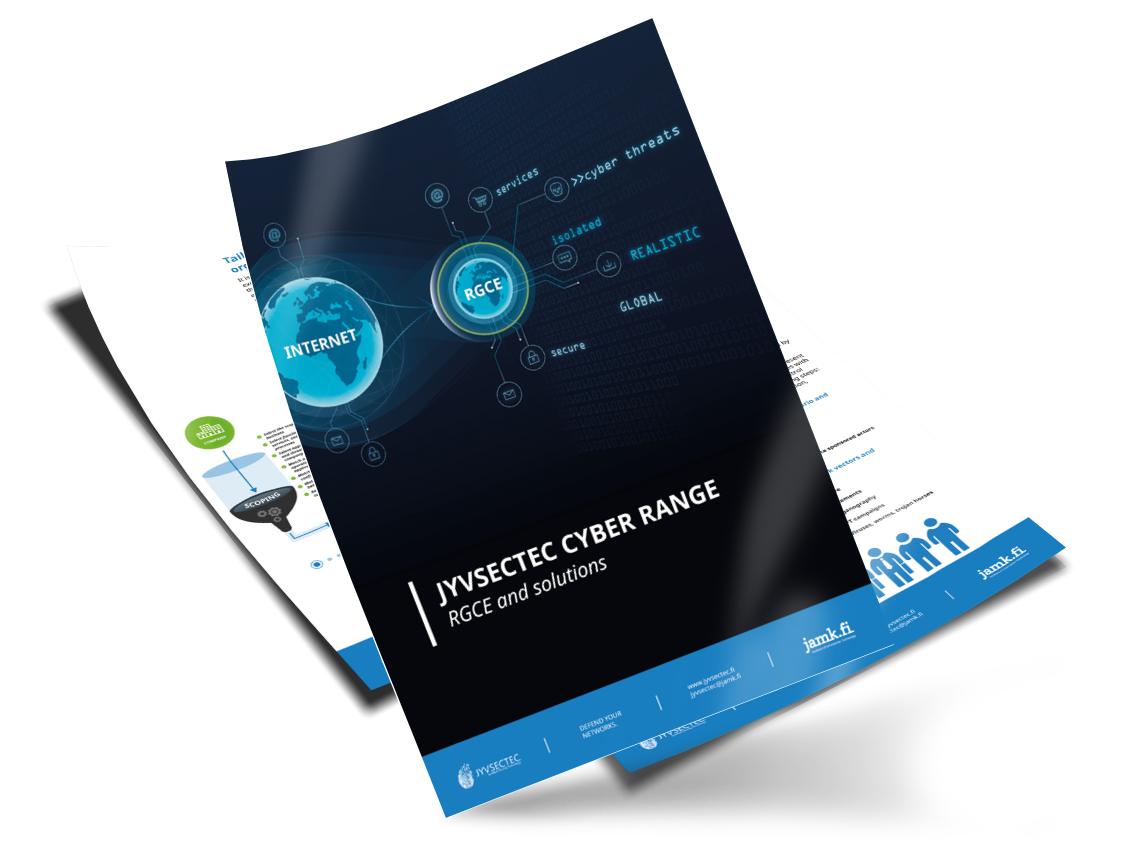 JYVSECTEC CYBER RANGE — RGCE and solutions
Get a deeper view of what our Cyber Range consists of.